Pyospermia treatment | Mardana Banjhpan | Causes & Diagnosis
Pyospermia is characterised by the presence of unusually high levels of white blood cells (WBC) in the sperm sample ( Pyospermia treatment ). When a semen examination indicates more than one million white blood cells (WBC) per millilitre (.033 ounces) of semen, this medical condition is referred to as leukocytospermia, and it is verified by a doctor.
Pyospermia نطفہ کے نمونے میں سفید خون کے خلیات (WBC) کی غیر معمولی طور پر اعلی سطح کی موجودگی کی خصوصیت ہے۔ جب منی کا معائنہ 10 لاکھ سے زیادہ سفید خون کے خلیات (WBC) فی ملی لیٹر (.033 اونس) منی کی نشاندہی کرتا ہے، تو اس طبی حالت کو لیوکوسائٹوسپرمیا کہا جاتا ہے، اور اس کی تصدیق ڈاکٹر سے ہوتی ہے۔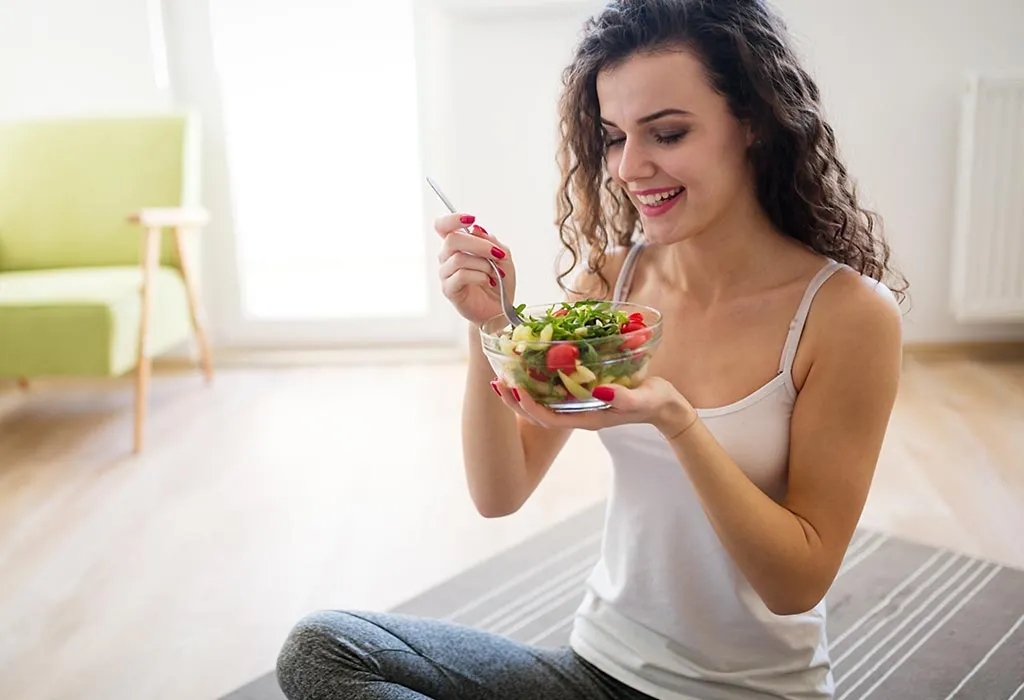 Having a little number of white blood cells in the sperm of a man is completely natural for him. When abnormally high numbers are present, however, this may indicate the presence of an underlying health issue or contributing behaviour. Because of this, more assessment and therapy are needed. ( Pyospermia treatment )
مرد کے سپرم میں خون کے سفید خلیات کی تھوڑی سی تعداد ہونا اس کے لیے بالکل فطری ہے۔ جب غیر معمولی طور پر زیادہ تعداد موجود ہوتی ہے، تاہم، یہ صحت کے بنیادی مسئلے یا تعاون کرنے والے رویے کی موجودگی کی نشاندہی کر سکتا ہے۔ اس کی وجہ سے، مزید تشخیص اور تھراپی کی ضرورت ہے.
What causes pyospermia?
There are a variety of circumstances that may contribute to pyospermia. It is essential to have a complete checkup performed by a competent medical practitioner in order to establish the source of the problem. The following are examples of possible causes: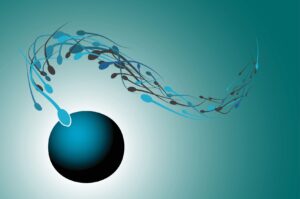 مختلف قسم کے حالات ہیں جو پیوسپرمیا میں حصہ ڈال سکتے ہیں۔ مسئلہ کا ماخذ معلوم کرنے کے لیے ایک قابل طبی پریکٹیشنر کے ذریعے مکمل چیک اپ کروانا ضروری ہے۔ مندرجہ ذیل ممکنہ وجوہات کی مثالیں ہیں:
It is normal for white blood cells to grow in number while targeting and battling an infection, and this is true for urogenital infections as well as any other illness.

Infections of the genital tract that are linked with certain sexually transmitted disorders
انفیکشن کو نشانہ بنانے اور اس سے لڑنے کے دوران سفید خون کے خلیات کا تعداد میں بڑھنا معمول ہے، اور یہ یوروجنیٹل انفیکشن کے ساتھ ساتھ کسی بھی دوسری بیماری کے لیے بھی درست ہے۔ جننانگ کی نالی کے انفیکشن جو بعض جنسی طور پر منتقل ہونے والے عوارض سے جڑے ہوتے ہیں۔
Autoimmune illnesses are diseases that are caused by the immune system. Autoimmune disorders are characterised by the fact that they affect healthy tissue. This assault has the potential to enhance WBC production.

Varicocele

It is an inflammation or swelling of the female vaginal organs.
خود بخود بیماریاں ایسی بیماریاں ہیں جو مدافعتی نظام کی وجہ سے ہوتی ہیں۔ آٹومیمون کی خرابی اس حقیقت کی طرف سے خصوصیات ہیں کہ وہ صحت مند ٹشو کو متاثر کرتی ہیں. یہ حملہ ڈبلیو بی سی کی پیداوار کو بڑھانے کی صلاحیت رکھتا ہے۔ Varicocele یہ خواتین کے اندام نہانی کے اعضاء کی سوزش یا سوجن ہے۔
Urethral stricture is a condition that affects the urethra.

Personal habits such as smoking cigarettes, using marijuana, or abusing alcohol are examples of such behaviours.

Ejaculation occurs rather seldom.
پیشاب کی نالی کی سختی ایک ایسی حالت ہے جو پیشاب کی نالی کو متاثر کرتی ہے۔ ذاتی عادات جیسے سگریٹ پینا، چرس کا استعمال، یا شراب کا غلط استعمال ایسے رویوں کی مثالیں ہیں۔ انزال شاذ و نادر ہی ہوتا ہے۔
Male infertility
Men who are infertile may have difficulties conceiving as a result of genital inflammation or a urogenital infection. It is also possible that problems may worsen if a big number of white blood cells in the semen assault and harm the sperm. Sperm deformities, a detrimental influence on sperm integrity, and damage to the sperm acrosome are all possible consequences of sperm damage.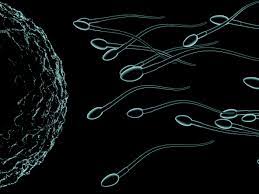 جو مرد بانجھ ہیں ان کو جننانگ کی سوزش یا یوروجنیٹل انفیکشن کے نتیجے میں حاملہ ہونے میں مشکلات کا سامنا کرنا پڑ سکتا ہے۔ یہ بھی ممکن ہے کہ اگر منی میں خون کے سفید خلیات کی بڑی تعداد حملہ کر کے سپرم کو نقصان پہنچاتی ہے تو مسائل بڑھ سکتے ہیں۔ سپرم کی خرابی، سپرم کی سالمیت پر نقصان دہ اثر، اور سپرم ایکروسوم کو پہنچنے والے نقصان سپرم کو پہنچنے والے نقصان کے تمام ممکنہ نتائج ہیں۔
Diagnosis and Pyospermia treatment
Identification of the underlying aetiology of leukocytospermia is critical in order to ensure that the condition is correctly treated. An Urologist should anticipate the patient to undergo a complete review of their current and previous medical histories, a physical examination, a urine study as well as an in-depth chat about their social habits and sexual health when they visit the office.
leukocytospermia کے بنیادی ایٹولوجی کی شناخت اس بات کو یقینی بنانے کے لیے ضروری ہے کہ اس حالت کا صحیح علاج کیا جائے۔ ایک یورولوجسٹ کو مریض سے یہ توقع کرنی چاہیے کہ وہ اپنی موجودہ اور پچھلی طبی تاریخوں کا مکمل جائزہ لیں، جسمانی معائنہ کریں، پیشاب کا مطالعہ کریں اور ساتھ ہی ساتھ ان کی سماجی عادات اور جنسی صحت کے بارے میں گہرائی سے بات چیت کریں جب وہ دفتر جائیں گے۔
For anyone interested in learning more about the illness, more diagnostic instruments may be obtained. Imaging of the genitourinary tract, a semen culture, and a urine flow test are some of the procedures that are used. The practitioner may recommend a course of wide spectrum antibiotics, over-the-counter antioxidants, or surgical repair of a varicocele or stricture, depending on the patient's findings.
بیماری کے بارے میں مزید جاننے میں دلچسپی رکھنے والے ہر فرد کے لیے، مزید تشخیصی آلات حاصل کیے جا سکتے ہیں۔ جینیٹورینری ٹریکٹ کی امیجنگ، منی کلچر، اور پیشاب کے بہاؤ کا ٹیسٹ کچھ ایسے طریقہ کار ہیں جو استعمال کیے جاتے ہیں۔ پریکٹیشنر مریض کے نتائج کے لحاظ سے وسیع اسپیکٹرم اینٹی بائیوٹکس، اوور دی کاؤنٹر اینٹی آکسیڈنٹس، یا ویریکوسیل یا سختی کی جراحی سے مرمت کی سفارش کر سکتا ہے۔
They may also advise the patient to reduce or eliminate their use of cigarettes, marijuana, and alcoholic beverages. ( Pyospermia treatment )
وہ مریض کو سگریٹ، چرس اور الکحل والے مشروبات کے استعمال کو کم یا ختم کرنے کا مشورہ بھی دے سکتے ہیں۔