Obstructive Azoospermia Treatment | No Sperm Count | Mardana Banjhpan
In the lack of any sperm in the ejaculate, it is known as azoospermia. Usually, at least two semen analyses are required to identify and confirm the condition. In the case of a vasectomy, congenital disorders, or an accident, a blockage that prevents any sperm from being delivered during ejaculation is classified as obstructed azoospermia. According to statistics, obstructive azoospermia accounts for around 40% of all occurrences of azoospermia.
انزال میں کسی سپرم کی کمی کی صورت میں اسے azoospermia کہا جاتا ہے۔ عام طور پر، حالت کی شناخت اور تصدیق کے لیے کم از کم دو منی تجزیوں کی ضرورت ہوتی ہے۔ نس بندی، پیدائشی عوارض، یا کسی حادثے کی صورت میں، ایک رکاوٹ جو انزال کے دوران کسی بھی سپرم کی ترسیل کو روکتی ہے اسے رکاوٹ شدہ ایزوسپرمیا کے طور پر درجہ بندی کیا جاتا ہے۔ اعداد و شمار کے مطابق، azoospermia کے تمام واقعات میں سے تقریباً 40 فیصد رکاوٹوں پر مشتمل azoospermia کا ہوتا ہے۔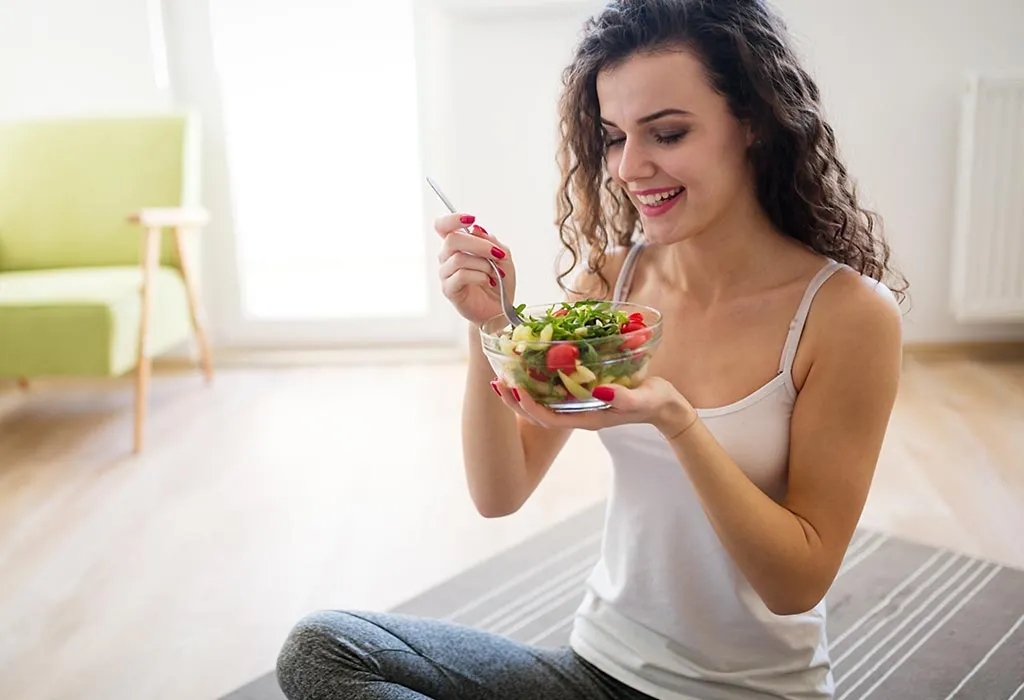 Causes of Obstructive Azoospermia
Obstructive azoospermia may be caused by problems with the ductal system or challenges with ejaculation, among other things. These are some examples:
رکاوٹ azoospermia دیگر چیزوں کے علاوہ ڈکٹل سسٹم کے مسائل یا انزال کے ساتھ چیلنجوں کی وجہ سے ہوسکتا ہے۔ یہ چند مثالیں ہیں:
If the ducts are absent due to congenital conditions such as CABVD (congenital absence of the vas deferens), which is associated with cystic fibrosis mutations by dysfunction in the process of ejaculation, which may be caused by neurological damage from surgery, diabetes, or spinal cord injury if the ducts are ligated (tied), as in a vasectomy blockages due to trauma or infection
اگر پیدائشی حالات جیسے CABVD (vas deferens کی پیدائشی عدم موجودگی) کی وجہ سے نالیاں غائب ہیں، جو کہ انزال کے عمل میں dysfunction کے ذریعے سسٹک فائبروسس کے تغیرات سے منسلک ہے، جو سرجری، ذیابیطس، یا ریڑھ کی ہڈی کے اعصابی نقصان کی وجہ سے ہو سکتا ہے۔ ہڈی کی چوٹ اگر نلیاں بندھے ہوئے ہوں (بندھے ہوں)، جیسا کہ صدمے یا انفیکشن کی وجہ سے نس بندی میں رکاوٹیں
Obstructive Azoospermia Treatment
Men who suffer from obstructive azoospermia may need surgery to remove the blockage, which may allow them to get pregnant naturally rather than through assisted reproductive technology. A vasectomy reversal may provide couples with the opportunity to get pregnant naturally. ( Obstructive Azoospermia Treatment )
وہ مرد جو رکاوٹ پیدا کرنے والے ایزوسپرمیا کا شکار ہوتے ہیں انہیں رکاوٹ کو دور کرنے کے لیے سرجری کی ضرورت پڑ سکتی ہے، جس سے وہ معاون تولیدی ٹیکنالوجی کے بجائے قدرتی طور پر حاملہ ہو سکتے ہیں۔ نس بندی کی تبدیلی جوڑوں کو قدرتی طور پر حاملہ ہونے کا موقع فراہم کر سکتی ہے۔
The amount of time that has passed after the man's vasectomy, the age of the wife, and other confounding circumstances may all influence overall success rates. As reported by the American Society for Reproductive Medicine (ASRM), between 20 and 40% of couples who have a vasectomy reversal may get pregnant without assisted reproductive technologies.
مرد کی نس بندی کے بعد گزرنے والا وقت، بیوی کی عمر، اور دیگر الجھنے والے حالات کامیابی کی مجموعی شرح کو متاثر کر سکتے ہیں۔ جیسا کہ امریکن سوسائٹی فار ری پروڈکٹیو میڈیسن (ASRM) کی طرف سے رپورٹ کیا گیا ہے، 20 سے 40% کے درمیان جوڑے جن کی نس بندی کی تبدیلی ہوتی ہے وہ معاون تولیدی ٹیکنالوجی کے بغیر حاملہ ہو سکتے ہیں۔
Pregnancy and Obstructive Azoospermia
If surgery successfully removes the impediment that is causing azoospermia, couples may be able to conceive naturally, without the need for fertility treatments or assisted reproductive technology. ( Obstructive Azoospermia Treatment )
اگر سرجری کامیابی کے ساتھ اس رکاوٹ کو دور کرتی ہے جو azoospermia کا سبب بن رہی ہے، تو جوڑے قدرتی طور پر حاملہ ہو سکتے ہیں، بغیر زرخیزی کے علاج یا معاون تولیدی ٹیکنالوجی کی ضرورت کے۔
There are, however, sperm retrieval procedures that may also be used to facilitate conception. Men with azoospermia can father a child with the collection of sperm straight from the testis or epididymis, followed by in vitro fertilization (IVF) using intracytoplasmic sperm injection (ICSI) (ICSI). Testicular sperm extraction (TESE), microsurgical epididymal sperm aspiration (MESA), percutaneous epididymal sperm aspiration (PESA), and percutaneous testicular sperm extraction (PTSE) are all common procedures of sperm retrieval (TESA).
تاہم، نطفہ کی بازیافت کے طریقہ کار موجود ہیں جو حاملہ ہونے کی سہولت کے لیے بھی استعمال کیے جا سکتے ہیں۔ azoospermia والے مرد براہ راست testis یا epididymis سے نطفہ جمع کر کے بچے پیدا کر سکتے ہیں، جس کے بعد intracytoplasmic سپرم انجیکشن (ICSI) (ICSI) کا استعمال کرتے ہوئے ان وٹرو فرٹیلائزیشن (IVF) کے ذریعے۔ ورشن سپرم نکالنا (TESE)، مائیکرو سرجیکل ایپیڈیڈیمل سپرم ایسپیریشن (MESA)، percutaneous epididymal sperm aspiration (PESA)، اور percutaneous testicular sperm extract (PTSE) سپرم بازیافت (TESA) کے تمام عام طریقہ کار ہیں۔
During IVF, the sperm retrieval procedure may be conducted on the same day as the egg retrieval procedure or performed a few days earlier. Many reproductive clinics prefer fresh sperm over frozen sperm. Several sperm retrievals may be conducted at the same time. However, it is suggested that you wait three to six months between retrieval operations. ( Obstructive Azoospermia Treatment )
IVF کے دوران، نطفہ کی بازیافت کا طریقہ کار اسی دن کیا جا سکتا ہے جس دن انڈے کی بازیافت کا طریقہ کار یا کچھ دن پہلے انجام دیا گیا تھا۔ بہت سے تولیدی کلینک منجمد نطفہ پر تازہ سپرم کو ترجیح دیتے ہیں۔ ایک ہی وقت میں کئی سپرم کی بازیافت کی جا سکتی ہے۔ تاہم، یہ تجویز کیا جاتا ہے کہ آپ بازیافت کی کارروائیوں کے درمیان تین سے چھ ماہ انتظار کریں۔
In most situations, ICSI (in vitro fertilization with a single sperm, performed by an embryologist) will be needed to fertilize the eggs since recovered testicular sperm does not contain a sufficient quantity of motile sperm to allow IUI or IVF without the assistance of an embryologist.
زیادہ تر حالات میں، انڈوں کو فرٹیلائز کرنے کے لیے ICSI (ایک ہی سپرم کے ساتھ وٹرو فرٹیلائزیشن، ایک ایمبرالوجسٹ کے ذریعے انجام دیا جاتا ہے) کی ضرورت ہوگی کیونکہ برآمد شدہ خصیوں کے سپرم میں حرکت پذیر سپرم کی کافی مقدار نہیں ہوتی ہے تاکہ کسی ایمبریولوجسٹ کی مدد کے بغیر IUI یا IVF کی اجازت دی جا سکے۔ .