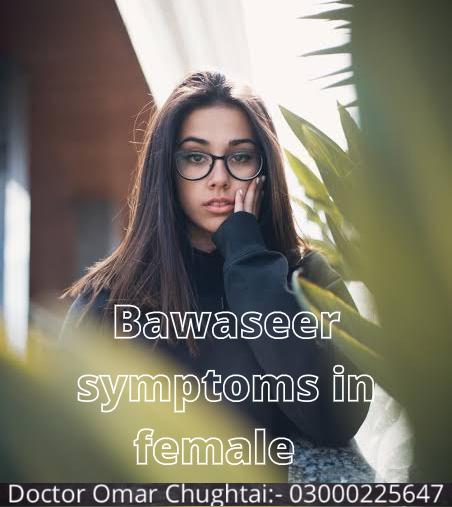 Bawaseer symptoms in females | Khawateen Ma Bawaseer Ki Alamat
Bawaseer can happen in both males and females, but now the question appears what the bawaseer symptoms in females are. Piles are inflamed and bulging veins in the rectum or anus caused by a clot. Pain, itching, and bleeding around the anal region are all common signs of this condition.
بواسیر نر اور مادہ دونوں میں ہو سکتا ہے لیکن اب سوال یہ پیدا ہوتا ہے کہ عورتوں میں باوصیر کی علامات کیا ہیں؟ ڈھیر ایک جمنے کی وجہ سے ملاشی یا مقعد میں سوجن اور ابھری ہوئی رگیں ہیں۔ مقعد کے علاقے میں درد، خارش اور خون بہنا اس حالت کی عام علامات ہیں۔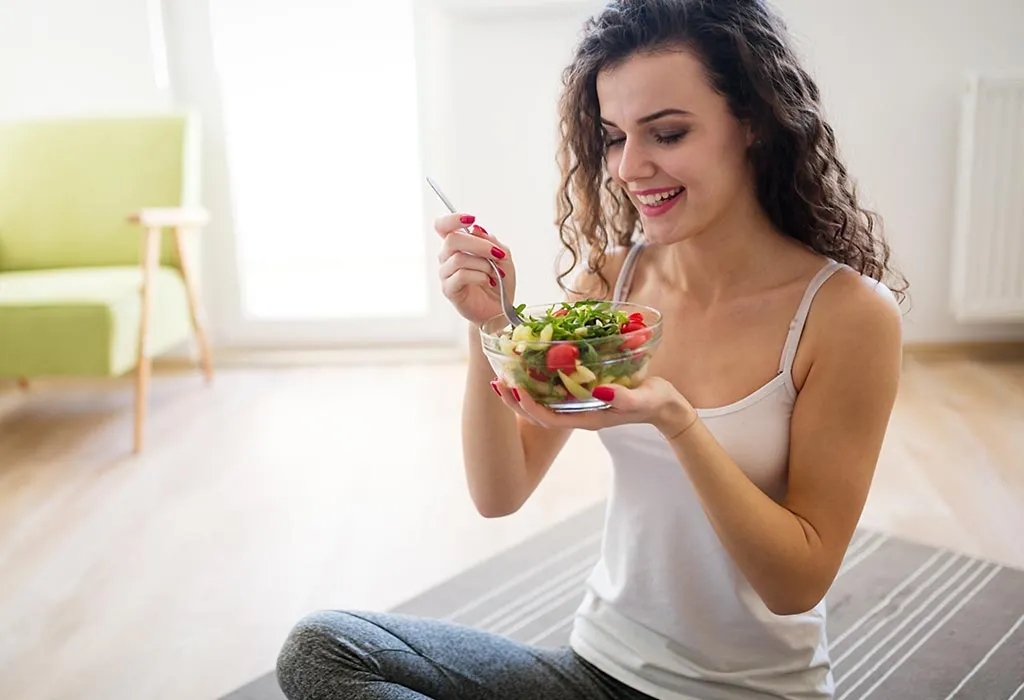 Non-prescription ointments, various home remedies, and dietary modifications are often used to treat and prevent acne. If your hemorrhoids don't go away on their own, you may need to see your doctor and, in some situations, have minor surgery.
غیر نسخے کے مرہم، مختلف گھریلو علاج، اور غذائی تبدیلیاں اکثر مہاسوں کے علاج اور روک تھام کے لیے استعمال ہوتی ہیں۔ اگر آپ کی بواسیر خود ہی ختم نہیں ہوتی ہے، تو آپ کو اپنے ڈاکٹر سے ملنے کی ضرورت پڑسکتی ہے اور، کچھ حالات میں، آپ کی معمولی سرجری کی ضرورت پڑسکتی ہے۔
Causes
The specific etiology of hemorrhoids is still a mystery. But they are connected with an increase in pressure in the lower rectum, which may cause the blood vessels in the lower rectum to become enlarged and irritated due to the increased pressure. The following variables may raise the pressure inside the lower rectum, increasing the likelihood of developing hemorrhoids as a result of the increased pressure:
بواسیر کی مخصوص ایٹولوجی اب بھی ایک معمہ ہے۔ لیکن ان کا تعلق ملاشی کے نچلے حصے میں دباؤ میں اضافے سے ہوتا ہے، جس کی وجہ سے نچلے ملاشی میں خون کی نالیاں بڑھ جاتی ہیں اور دباؤ بڑھنے کی وجہ سے جلن ہو سکتی ہے۔ درج ذیل متغیرات ملاشی کے نچلے حصے کے اندر دباؤ کو بڑھا سکتے ہیں، بڑھتے ہوئے دباؤ کے نتیجے میں بواسیر پیدا ہونے کے امکانات کو بڑھا سکتے ہیں:
Attempting to have a bowel movement with difficulty

For lengthy periods, particularly on the toilet, it is not recommended.

Constipation or diarrhea that is chronic (that lasts a long time).

Being overweight or obese is a health risk.

Pregnancy

Interaction between the sexes

Dietary fiber intake is inadequate.

Spinal cord damage is a kind of injury to the spinal cord.

Having a bad posture

Hemorrhoids have run in the family.
مشکل سے آنتوں کی حرکت کرنے کی کوشش کرنا لمبے عرصے تک، خاص طور پر بیت الخلا میں، اس کی سفارش نہیں کی جاتی ہے۔ قبض یا اسہال جو دائمی ہے (جو طویل عرصے تک رہتا ہے)۔ زیادہ وزن یا موٹاپا صحت کے لیے خطرہ ہے۔ حمل جنسوں کے درمیان تعامل غذائی ریشہ کی مقدار ناکافی ہے۔ ریڑھ کی ہڈی کا نقصان ریڑھ کی ہڈی کی ایک قسم کی چوٹ ہے۔ خراب کرنسی کا ہونا خاندان میں بواسیر چل پڑی ہے۔
Hemorrhoids are a prevalent condition that affects almost everyone at some point throughout their life. Their occurrence increases with age, owing to the weakening and straining of the connective tissues that support the veins in the rectum and anus, which causes them to become more common.
بواسیر ایک عام حالت ہے جو تقریباً ہر کسی کو زندگی بھر کسی نہ کسی موقع پر متاثر کرتی ہے۔ ملاشی اور مقعد میں رگوں کو سہارا دینے والے مربوط بافتوں کے کمزور اور تناؤ کی وجہ سے ان کی موجودگی عمر کے ساتھ بڑھ جاتی ہے، جس کی وجہ سے وہ زیادہ عام ہو جاتے ہیں۔
Bawaseer symptoms in females
The location of a hemorrhoid on the body, whether inside or outside, has a significant impact on the symptoms.
جسم پر بواسیر کا مقام، خواہ اندر ہو یا باہر، علامات پر نمایاں اثر ڈالتا ہے۔
Internal hemorrhoids are located inside the rectum and do not produce pain. In contrast, straining or discomfort when passing a stool may cause damage to the surface of a hemorrhoid, resulting in its bleeding. Sometimes, straining may induce internal hemorrhoids to protrude or prolapse through the anal orifice, resulting in discomfort and irritation when hemorrhoid protrudes or prolapses.
اندرونی بواسیر ملاشی کے اندر واقع ہوتے ہیں اور درد پیدا نہیں کرتے۔ اس کے برعکس، پاخانہ گزرنے پر تناؤ یا تکلیف بواسیر کی سطح کو نقصان پہنچا سکتی ہے، جس کے نتیجے میں اس سے خون بہہ سکتا ہے۔ بعض اوقات، تناؤ اندرونی بواسیر کو مقعد کے سوراخ سے باہر نکلنے یا آگے بڑھنے پر آمادہ کر سکتا ہے، جس کے نتیجے میں جب بواسیر پھیل جاتی ہے یا بڑھ جاتی ہے تو تکلیف اور جلن ہوتی ہے۔
External hemorrhoids are a collection of blood vessels beneath the skin surrounding the anus. Irritation may cause them to itch or even bleed. Blood can collect within external hemorrhoid and form a clot, which may cause extreme discomfort, swelling, and irritation. If this happens, seek medical attention immediately.
بیرونی بواسیر مقعد کے آس پاس کی جلد کے نیچے خون کی نالیوں کا مجموعہ ہے۔ جلن کی وجہ سے ان میں خارش ہو سکتی ہے یا خون بہہ سکتا ہے۔ خون بیرونی بواسیر کے اندر جمع ہو سکتا ہے اور ایک جمنا بن سکتا ہے، جو انتہائی تکلیف، سوجن اور جلن کا سبب بن سکتا ہے۔ اگر ایسا ہوتا ہے تو، فوری طور پر طبی توجہ حاصل کریں.
The following are examples of signs and symptoms of hemorrhoids:
Pain or discomfort, particularly while sitting

Constipation is a source of discomfort.

Itching or irritation in the vicinity of the anal area

Bright crimson blood in your stools, toilet paper, or in the toilet bowl is a sign of a blood transfusion.

An increase in swelling around the anus

The presence of a lump or many lumps around the anus that may be sensitive or unpleasant
بواسیر کی علامات اور علامات کی مثالیں درج ذیل ہیں۔ درد یا تکلیف، خاص طور پر بیٹھتے وقت قبض تکلیف کا باعث ہے۔ مقعد کے آس پاس کے علاقے میں خارش یا جلن آپ کے پاخانے، ٹوائلٹ پیپر، یا ٹوائلٹ پیالے میں چمکدار سرخ رنگ کا خون انتقال خون کی علامت ہے۔ مقعد کے ارد گرد سوجن میں اضافہ مقعد کے ارد گرد ایک گانٹھ یا بہت سے گانٹھوں کی موجودگی جو حساس یا ناخوشگوار ہوسکتی ہے۔